SMS Marketing Done-For-You
Short on time, personnel, expertise but want the 30%+ boost in sales and customer acquistionfrom SMS 98% open and 45% response rates ?
Get Started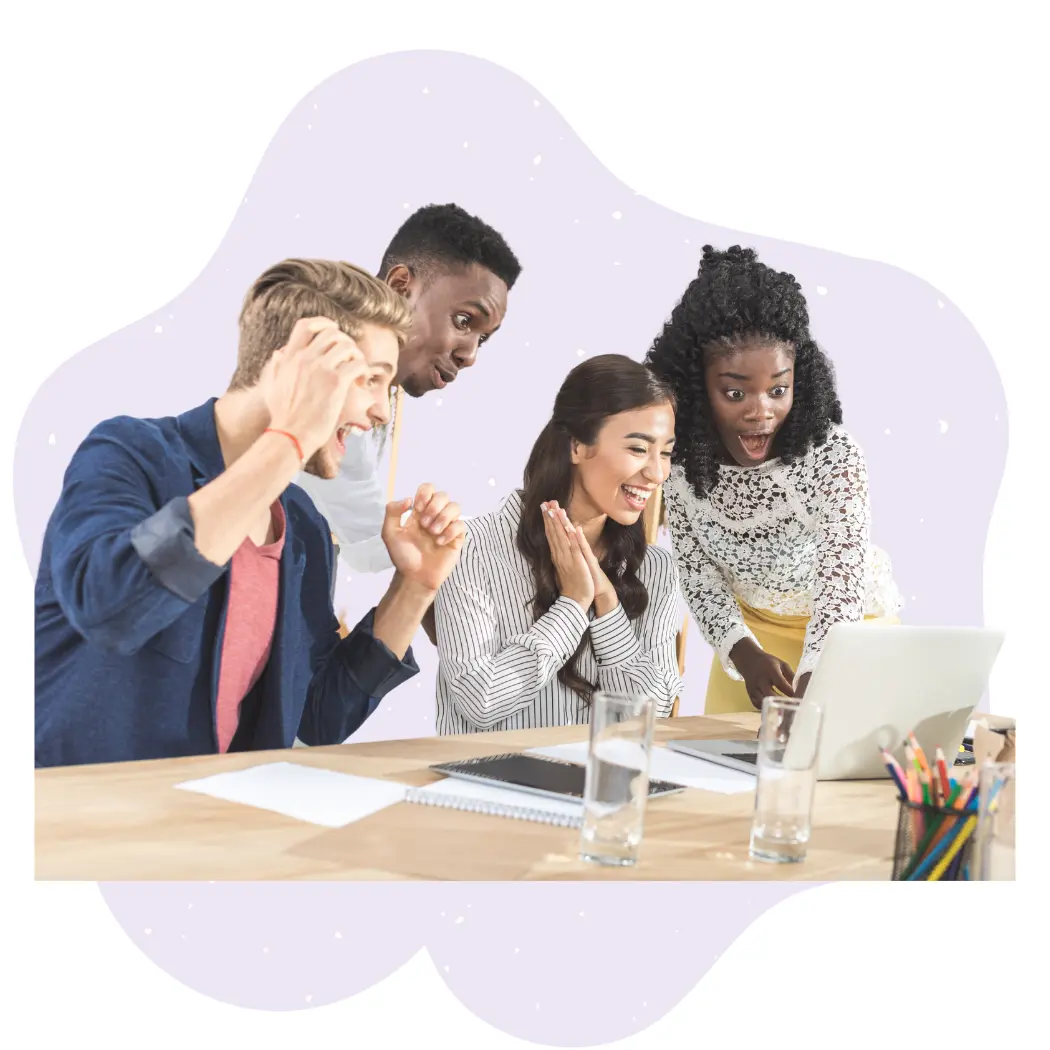 The "Done-For-You" experience
What it is. "Done-For-You" is a service we provide with options to,
✔

Set up Ngagge SMS opt-in customer list building for you,

✔

Create campaigns and custom automations at your request,

✔

Configure the Ngagge SMS sales and support bot.

✔

Provide you with SMS marketing optiomization briefs monthly, and

✔

Hire our live agents to offer your customers round-the-clock sales and customer service.
How you benefit. With little or no time investment, set up and maintain Ngagge SMS marketing which with its extensive personalization options, automations and SMS 98% open rate will help you dramatically reduce abandoned carats, increase, sales, and retain customers.
Ngagge SMS opt-in customer list building set up
Qualify existing and attract new customers for sales generating SMS marketing campaigns and automations.
✔

Select SMS for customer opt-in at check to receving SMS.

✔

Import and qualify existing customers to receive SMS.

✔

Create Keywords to identify text and image ads and social media posts used to acquire new SMS opt-in customers.

✔

Create website popups to acquire new SMS opt-in customers that conform to your Shopify theme.

✔

Create and post landing page links for subscriber opt-in acquistion via social media posts.

✔

Modify automation template messages to conform the your business objectives.

✔

Customize support bot to provide time-saving customer service.
Campaign and custom automation creation
Increase sales by 30% or more and improve customer retention with SMS campaigns automations.
✔

Create and schedule a campaign

✔

Create a custom automation

✔

Segment customers to personalize campaigns
or custom automations
Sales and Support Bot Configuration
Save 70% in time and personnel expense while keeping customers happy by automating responses to commonly asked sales and support questions.
SMS optimzation briefs
We provide you with a custom monthly SMS marketing optimization brief from store operations with suggestions on ways to increase customer acquisition, generate more revenue, retain more business, reduce costs and save time with automations.
SMS sales and support concierge
Want 24/7, 365 or just after hours sales and support coverage during the week, but don't have the personnel or the budget?
We've got you covered with Ngagge Concierge. For just $1 - $2.50 per hour our experienced live agents will provide your customers with premium sales and two-way messaging support.
Leave it to the experts,
save time and personnel
Get Started
FAQs
Contact us to set up meeting where we find out your needs and describe the three "Done-For-You" options.
Assuming you select one or more options we set a time for completion or frequency.
Assuming you don't select any "Done-For-You" option, you always have unlimited onboarding and SMS strategy help availble 24/7 via live chat, text or email.
Set Up: one time $95
Campaign / Customer Automation: : $55 for one single send campaign with one segmentation or one custom automation with one segmentation. Contact sales for drip campaigns.
Configure the Ngagge sales and support bot: $35 for a single bot set up.
SMS Optimization Briefs: $75 per month (cancel at any time)
Live agent sales and support availability 24/7: $1 -$2.50 per hour
Choose any one, several or all three. If you choose not to use these options, we still provide unlimited onboarding and SMS strategy sessions in addition to having live chat or text help available 24/7.
We accept all major credit and debit cards.
Start using NGAGGE SMS with bots today
– No credit card needed –
Try it now free for 30 days with 5,000 free messages